We think of accounting as a long tedious task that should be dreaded. Understanding the numbers in your business should not be so hard! As an entrepreneur you think that you are either born with a love for numbers or you are not.
LifestyleCPA takes a different approach to accounting because accounting is not only about debits and credits, dollars and cents but it's the story of your business. At LifestyleCPA, we strive to help you make sense of your numbers.
Mission
LifestyleCPA aims to help entrepreneurs grow in the most cost effective and productive way.
About Tagline
The tag line business without worries comes from Matthew 6: 25 – 27 of the Christian Bible:
25 "Therefore I tell you, do not worry about your life, what you will eat or drink; or about your body, what you will wear. Is not life more than food, and the body more than clothes? 26 Look at the birds of the air; they do not sow or reap or store away in barns, and yet your heavenly Father feeds them. Are you not much more valuable than they? 27 Can any one of you by worrying add a single hour to your life?
At LifestyleCPA we believe that the way to build wealth that transcends time is to first build character based on biblical principles.  One of the pitfalls that keeps us from this perspective is worry. We worry that if we do not take that short term gain, we miss out. However, short term wealth is easy, I can run a great marketing campaign and gain short term wealth. But what is the long term value in that?  Character is needed to sustain wealth.
Looking beyond today, who do you want to be?  Are you becoming that person each day? I teach you how your finances can be a tool in the becoming process.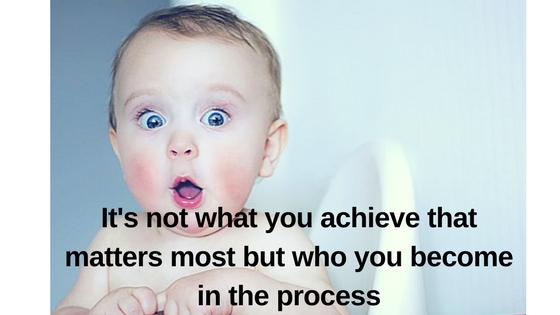 Team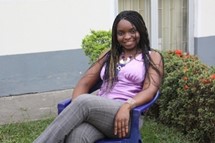 Evelyn: Founder
Qualifications?
Certified Public Accountant (CPA)
Masters in Business (MBA)
Masters in Accounting (MA)
Masters in Educational Technology
Bachelors in Computer- Science
Bachelors in Business
Quickbooks Certified Proadvisor
NASD Series 6
With over 16 years of accounting and finance experience, I know what it takes to make your business profitable.
However, in my opinion of what really makes me qualified to work with you is my love for using my God-given gift to help people with numbers. I love difficult problems and my business is to be in the business of helping other people achieve their dream/vision/ goal in the most cost effective and productive way. I am very passionate about my clients and take their problems very personally. I also strive to hire people who will work just as hard for you.
Rebecca – Bookkeeper
Associate Degree
Final year student in Accounting (BA)
Skillful in Quickbooks
LifestyleCPA specialized training
Emily – Bookkeeper
Bachelor's Degree in Accounting
Skillful in Quickbooks
LifestyleCPA specialized training
Alaina – Bookkeeper
Final year student in Accounting (BA)
Skillful in Quickbooks
LifestyleCPA specialized training
Feel free to contact us today.